| | |
| --- | --- |
| | GET A QUOTE |

Auto




Insurance

Home




Insurance

Commercial




Insurance

Life




Insurance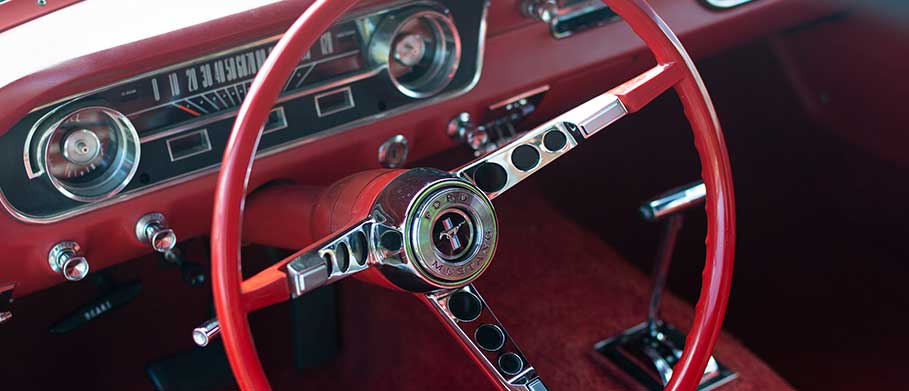 Home »
Classic Car Insurance
Classic Car Insurance in Indiana
If you own a classic car in Indiana, you're part of long-established state history. It's no secret that great vehicles are especially revered here in the crossroads of America, especially when they're a vintage or limited-release car in great condition. And because they're not quite like anything else out on the road, regular auto insurance just isn't going to cut it.
If you live in the Indianapolis, IN area, our experienced insurance agents at Irvington Insurance are here to help you get the classic car coverage you need. Give us a call or come visit our offices at your convenience. In the meantime, here are some things you should know about getting a classic car policy:
Why Regular Auto Insurance Policies Don't Belong on Classic Cars
The state of Indiana does not require classic car owners to get specialized insurance policies, but any vehicle going out on the road must meet basic coverage requirements. Even if you don't drive your car that much and only stick to auto shows, you could face some serious fines if you get caught driving without insurance. Furthermore, any incidents your car may be involved in could prove to be very costly without the proper insurance coverage in place.
So why a classic policy instead of regular auto insurance? Well, for one thing, the standard auto policy won't cover all of the unique and vintage parts used in classic cars. Many regular auto insurers also will not pay for your classic vehicle to be fixed up in a specialty shop.
Don't Go to the Auto Show Unprotected
A big reason for classic car owners to go for a specialized policy is auto shows. While a regular auto insurance policy may not cover all the potential incidents (and even injuries) that can occur here, a classic car policy takes these events into special consideration. If your vehicle is involved in an accident or another kind of incident at an auto show or convention, you could find yourself with some hefty costs. A classic car insurance policy will have your back.
Ready to learn more about how our team at Irvington Insurance can protect your classic car? Contact our Indianapolis, IN offices today!